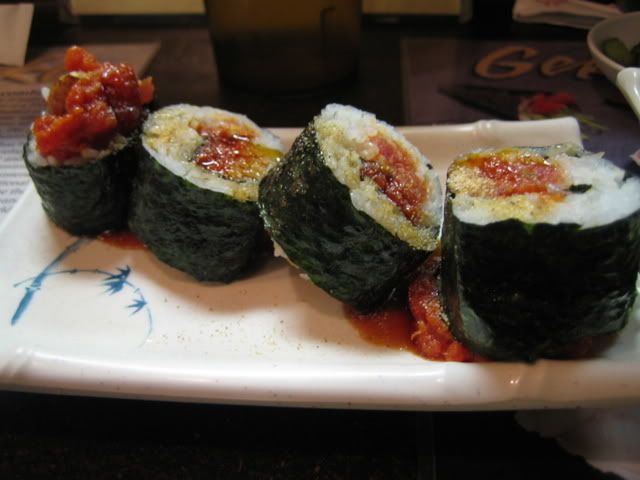 I am a sucker for good sushi. Its so hard to find a good sushi place.
I'm
a poor student and I like to eat, so I need a place where I can get more bang for my buck. I can only afford all-you-can-eat sushi places. The only problem is that all-you-can-eat sushi places try to fill their sushi with rice, fake crab, and other crap. I
do
n't
know about you, but I feel sick after eating sushi when they put to much fake crab in it. I found a little place in Huntington Beach, CA that doesn't try to fill their sushi with crap. Joe's Sushi at the corner of Warner and
Goldenwest
, is my slice of tuna.
I fell in love with this place the first time I ate there. My cousins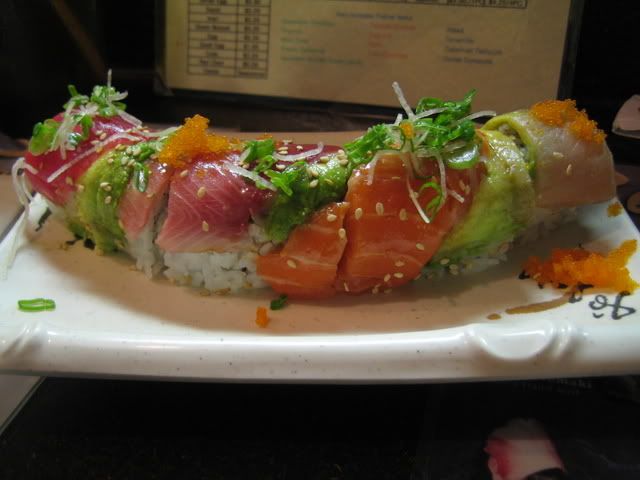 told me they make a roll called the
Gilroy
Roll (picture top left). The
Gilroy
Roll has tuna and roasted garlic wrapped in rice and seaweed. This roll is to die for, if you love garlic. Joe's makes most of the typical sushi rolls and hand wraps that most other sushi restaurants make. Here is their Rainbow Roll. If you do go, try to get there right when it opens because it gets busy sometimes and it sucks not to sit at the sushi bar (service is slower).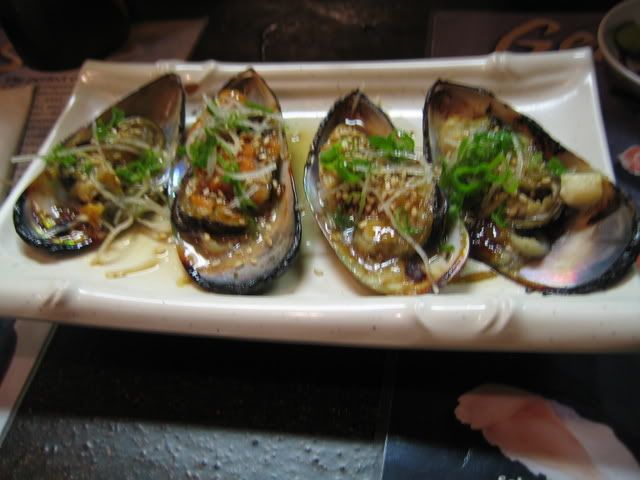 When it gets busy, I like to order calamari from the
kitch
en t
o snack on. The
c
alamari
is really go
od and I hear
their

mussels

are pretty good too
(I d
on't like

mussels

). Most of Joe's kitchen items are pretty good.


DAMN IT! I'm getting hungry for some

albacore

now..... I need to make a sushi run this week.
I really
need my sus
hi fix.

Joe's Sushi
6973 Warner Ave
Huntington Beach, CA 92647
(714) 375-2757
Here are some
other pictur
es
from Joe's. Pictures taken by My...... MY Lam.